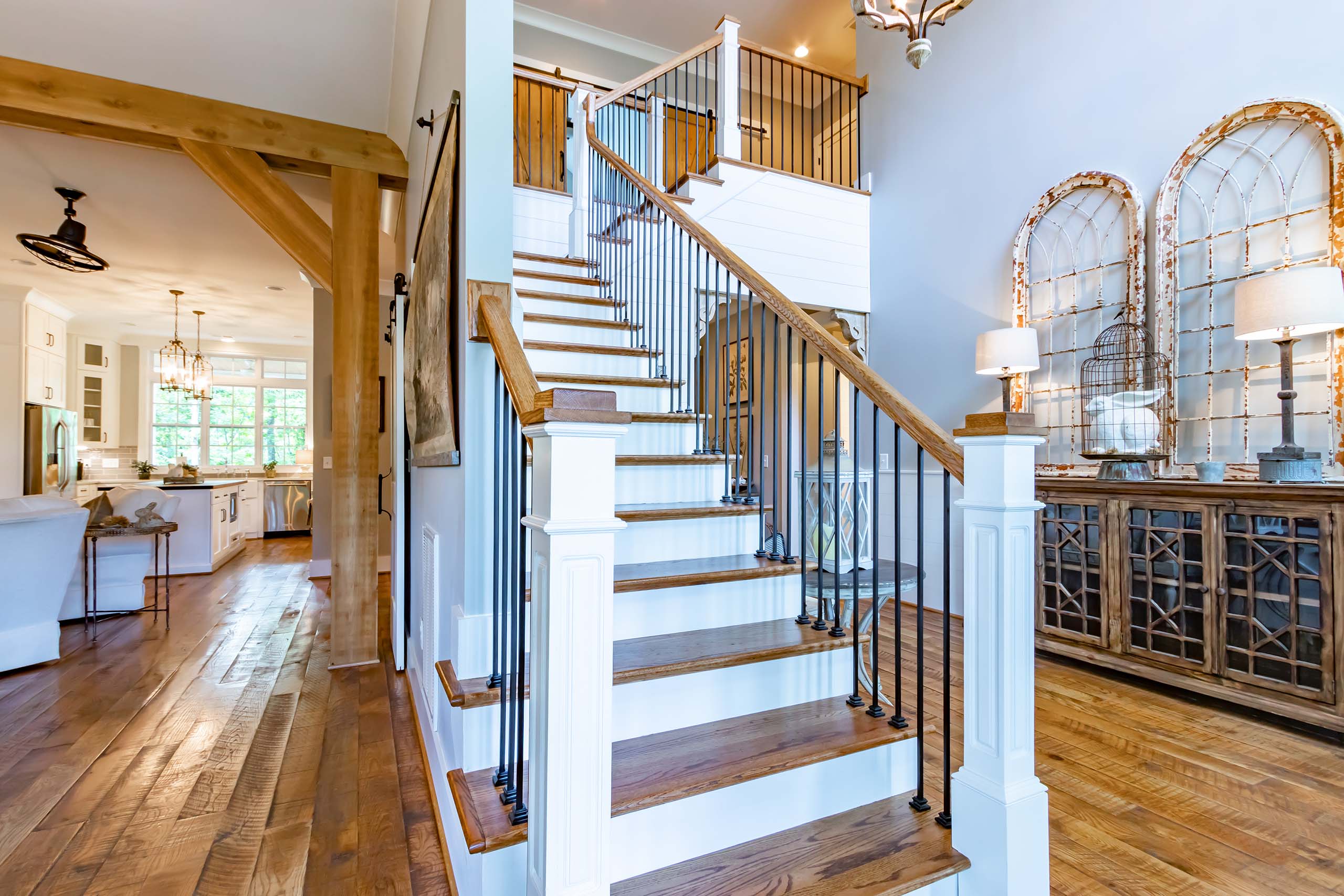 Quality Wood Stairs, Handcrafted with Pride in the USA
"My company has been doing business with Valley Stair and Rail for a year now and I highly recommend them. The salesmen come and measure and are always courteous. The inside staff are always there to answer any questions, not to mention making changes to the quotes for customer changes. If there are any problems they solve them very quickly. We will continue doing business with them for a long time."

J.K., Pikapanel Hardware
"Very helpful. Everyone who works there is helpful, knowledgeable, and kind."

T.S., Pennsylvania
"Valley Stair and Rail has continuously provided outstanding service to 84 Lumber and their associates! I have no doubt in trusting them for all projects, big or small, with an excellent customer service team always ready to back you up!"

– J.S., 84 Lumber
"We have been working with Valley Stair and Rail for several years and have been consistently impressed by their service. Our rep, Rich Nuneville, always provides us with timely, helpful, and knowledgeable support. We highly recommended Valley Stair and Rail and look forward to continuing to work with them."

– L.R., President, Woodland Building Supply
"I have been working with Valley Stair & Rail for almost 9 years and have had nothing but wonderful experiences from their inside staffing to their field workers. Rich Nuneville has been our rep for many years and is always willing to help wherever he can. I appreciate all the patience and kindness that the entire Valley Stair & Rail staff has done for me over the years from teaching me technical vocabulary down to the incredible details that sometimes are needed for sets of stairs. I couldn't be more appreciative and honored to work with a wonderful group of people over the years to make everyone's experiences wonderful."

– E.P., Shelly's Building Supply
"The folks at Valley Stair & Rail, especially Greg D., have been an excellent asset for us here at Peter Lumber Medford! The sales team has been professional, responsive, and on overall pleasure to do business with. From first contact on a new job, to field measuring, to the close of the sale, Valley Stair has made things as seamless as possible. We appreciate that very much."

– A.W., Peter Lumber Co., N.J.
"Everyone at Valley Stair & Rail is doing a great job. Service is excellent with excellent price and delivery. Keep up the good work."

– R.C., C&R Building Supply
About Valley Stair & Rail
Since 2006, Valley Stair & Rail has served the Pennsylvania, New Jersey, and Delaware markets with top-quality custom-built wooden stairs. We are a family-owned business based in Berks County, PA, with a team of hardworking, long-standing employees. Our stairs are built to specification right in our shop from a wide variety of lumber species. We manufacture a variety of types of stairs, including boxed stairs, single or double open and combo stairs, architectural stairs, flared stairs, and custom curved stairs. We're not only proud of the quality of our craftsmanship, we also value the strong relationships we've built with customers throughout our marketplace.
Interested in what we can do for you or your client? We'd love to start a conversation and share our capabilities. Get in touch with us and a member of our team will get back to you as soon as possible!